WELLNESS
At
NubaHotel Comarruga
we have a team of specialists and fantastic facilities to ensure you relax and have fun during your stay. We offer different treatments and water circuits to relax all your senses. We also have various interests para strengthen body and mind. We propose several work-directed with Personal Trainer, Yoga and Pilates or Nuba Box.
Here you can check our
activities and prices
and our
schedule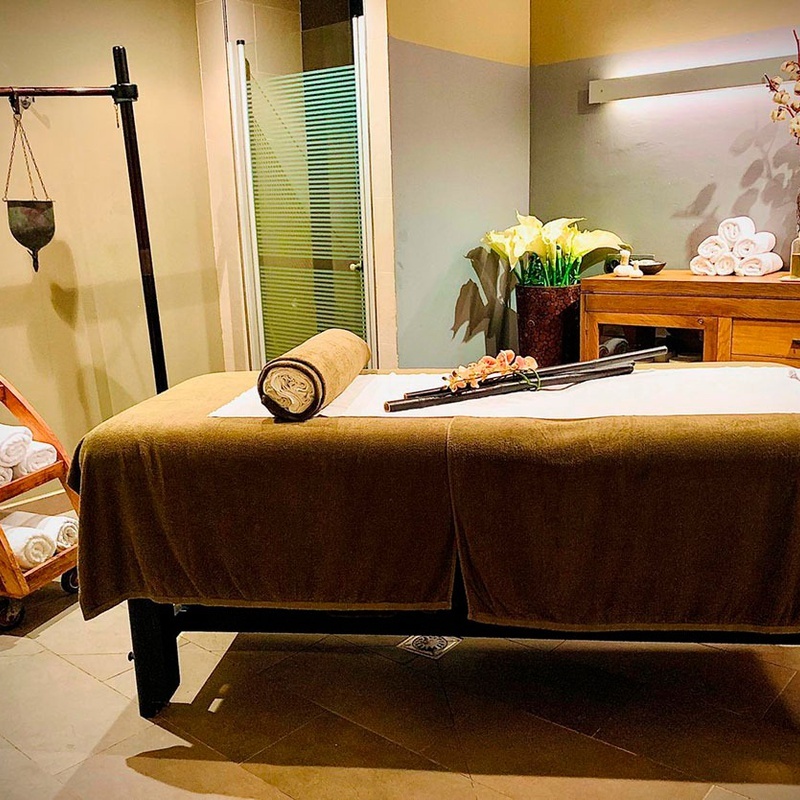 TREATMENTS
Personalised Facials
• Rejuvenating Caviar Facial for Dry Skin. High nutrient, vitamin and mineral content.
• Hyaluron and Pearls - Cell Regenerator. Regenerate skin tissue; excellent hydration of deep layers of skin.
Oriental Massage
• Chakra Stone. Manual massage with volcanic rocks. Reduces physical, mental and emotional tension.
• Shirodora. Therapy for the body, mind and spirit. Total relaxation.
• Lomi-Lomi. Hawaiian massage with coconut oil. Deep, relaxing massage.
Chiropractic Massage
• Area-specific. Back, legs or head.
• Anti-spasm. Specific treatment of the problem area.
• Full Aromatic. The massage is personalised with the essential oil you need.
Find here
prices and special packages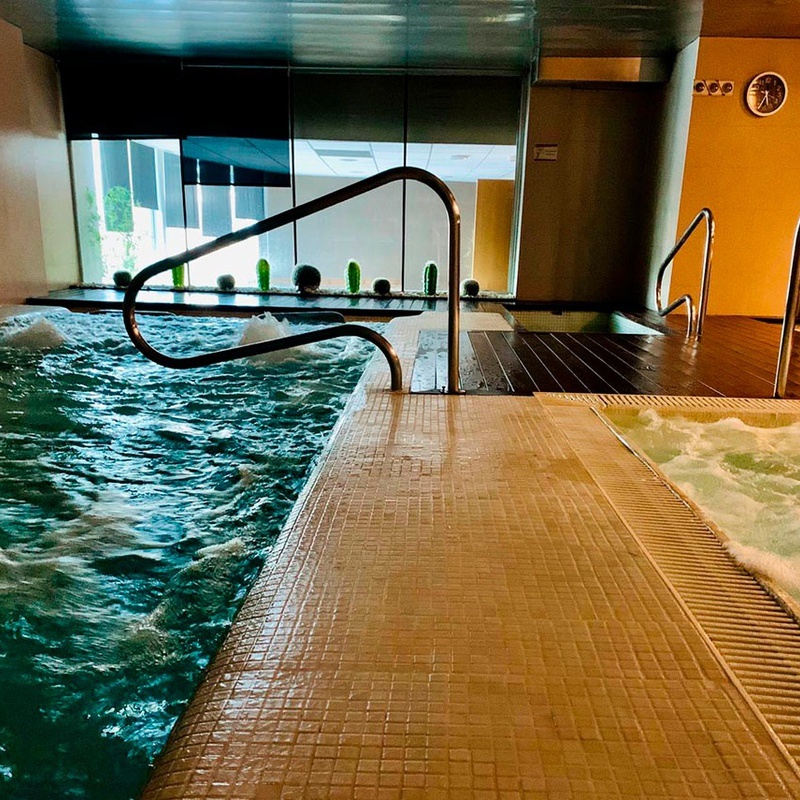 Aromatic baths
• Purple Grapes. Bath of 20' in a hydro-relaxation bathtub. Concentrated bath of purple grapes: anti-oxidising, cleansing and circulation stimulating.
• Vanilla Milk and Cinnamon. Bath of 20' in a hydro-relaxation bathtub. Concentrated bath of vanilla and cinnamon with hydrating, nutritional and deep relaxation properties.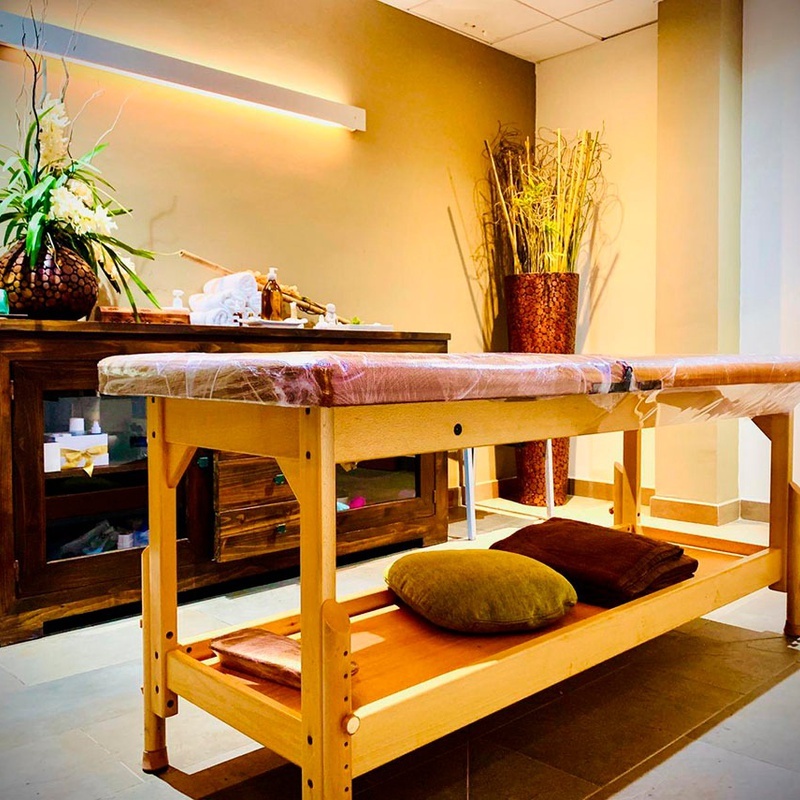 Specific Treatments
• Manual Lymphatic Drainage Massage. Massage for reduction of toxins, muscular toning with circulatory effects and liquid cleansing.
• Exfoliation + Hydration. Skin rejuvenation and hydration treatment.
• Massage with Jasmine Candles. Massage scented with jasmine. The candle oil provides a warm, restorative massage.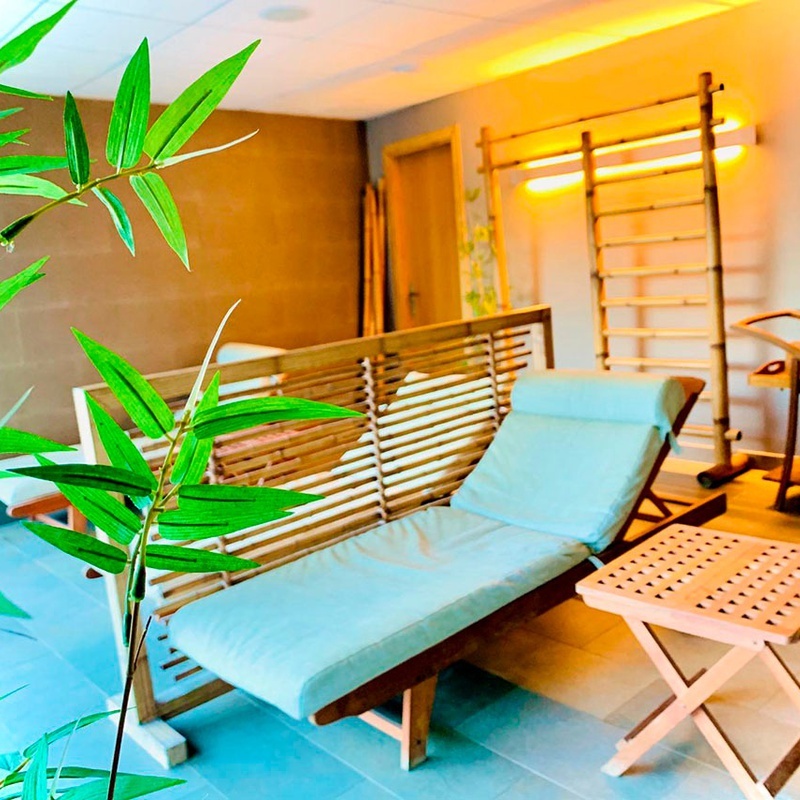 Packs
• Exfoliation + Peeling + Relaxing Aromatic Massage. Exfoliation + honey facial peel treatment with hydrating and softening properties, finishing the treatment with a personalised, relaxing massage with essential oils.
• Caviar or Hyaluron Facial with Head Massage. Facial treatment with caviar or hyaluron properties and the added benefit of a head massage. Total relaxation.
• 3 Days Water Mix. 3 days to enjoy our Wellness Centre. 1st day) salt bath + area-specific massage; 2nd day) water circuit + head massage; 3rd day) purple grape bath + partial anti-stress massage.
• 3 Days Oriental. Our Pack of Excellence. 1st day) Chocolate therapy
WHERE WE ARE
NUBAHOTEL COMARRUGA
Avenida Brisamar 44-50
43880 Comarruga (Tarragona)
Hotel phone (+34) 977 684 800
reservas@nubahotel.com
GOLDEN COAST On the beachfront and in a very quiet area dedicated to family and rest.